Ahmad J. Hill was a young man found on the campus of Western Washington University in 2020.
Case
The man was found in a wooded area of the Western Washington University campus on March 5, 2020. Despite this, he is not believed to be a current student at the university.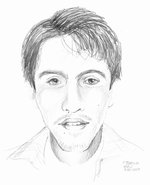 His exact cause of death has not been released, but it is known that he committed suicide. Investigators discovered surveillance footage of a man believed to be the John Doe leaving a Walgreens store in Bellingham approximately two weeks before his death.
In June 2020, it was announced that he has been identified as Ahmad J. Hill. He was living near the university at the time of his death and was not a student.
Sources