Chad Patrick Singleton was the name used by a man located in Alabama in 2005. The real Chad Singleton had died in 1995.
Case
The remains were found by hunters in a rural area of Blount County, Alabama. A 22. caliber revolver with five spend cartridge cases and one in the cylinder was found near the remains, indicating that the victim may have died by a gunshot, however this has not been confirmed, and whether the death was a suicide or homicide is unknown.
A woman's driver's license was also located with the remains and it was traced to a woman who had a husband who she hadn't seen since October 2004. Her husband had also taken her driver's license. She stated that his name was Chad Patrick Singleton and that he was born on 4/01/1972. Further investigation shows that the real Chad Singleton passed away in 1995.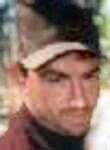 So far, 13 people have been ruled out as being this decedent. 
Sources
Community content is available under
CC-BY-SA
unless otherwise noted.