This article includes content which may be disturbing to some readers. Discretion is advised.

Cheryl Ann Manning  (March 10, 1961 - February/March 1978) was a teenage hitchhiker killed in California in 1978. She was identified in 1992.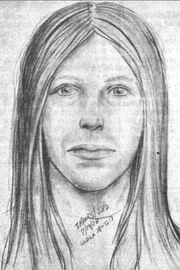 Case
Her nude body was discovered by a county inspector searching for weeds. The inspector found her body a mile north of Cuesta summit between Highway 101 and the Southern Pacific Railroad tracks.
She was shot in the head. It was believed that she died in February or March 1978 due to the state of decomposition.
Identification
Early on in the investigation, a forensic anthropologist was brought in to build a clay face from the girl's skull. Over the years, investigators had poured though thousands of missing persons reports.
Sometime later on, Cheryl's missing persons report appeared in the system. Her physical description was a match to that of then unidentified Cheryl.
Sources
Community content is available under
CC-BY-SA
unless otherwise noted.