Clayton is the name believed to have been used by a teenager found shot to death in Massachusetts in 1988. His companion, possibly known as "Hooker" also remains unidentified.
Case
On October 6, 1988, a man traveling near a vacant lot in Dorchester, Massachusetts found a decomposing body. After law enforcement were called, an additional body was found underneath a blue tarp.
A woman told police that she had meet the two teenagers alongside another teen, only known as Flip, in the location where the bodies were found. It is possible that Flip, Clayton and Hooker were involved in the drug trade, as the area they were discovered in was a well-known drug area in the 1980s.
The investigation has revealed that the victim may have gone by the name "Clayton" and may have had ties to the Bronx, and or Jamaica.
Exclusions
Clothing and accessories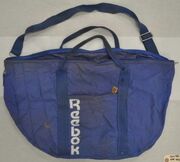 Gray sweater.
Blue shirt.
Blue jeans
Red jockey underwear
White socks.
White and blue Avia sneakers.
A Reebok bag was found near the body.
What appeared to be a makeshift silencer used in the murders.
Sources