This case contains graphic content that may not be suitable for all readers.
Francine Lori Toni Meegan (also known as Danielle Jensen) was an infant murdered by her father after she was taken from her adopted family in Orange County, California. Meegan remained unidentified for nearly six years after her remains were discovered in Arizona.
Case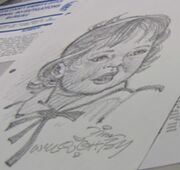 Meegan's biological family made a deal with their then-friends to care for their infant daughter in exchange for financial assistance. Meegan was then "given" to the Jensen family, renamed "Danielle."
Months following the adoption, Francine's parents requested more money from the Jensen family and later abducted the child when their attempts were unsuccessful. Her father later killed the child by shaking her in their Nevada home out of frustration and abandoned the body on the Orme Ranch in Yavapai County, Arizona. The remains were burned postmortem and remained unidentified until a woman linked the two cases in 1996.
Media
The case was detailed on Cold Case Files
Sources
Cold Case Files - "Baby for Sale"
Community content is available under
CC-BY-SA
unless otherwise noted.