Juan Miguel Velazquez Navarro
Sex
Male
Race
Hispanic
Location
Pima County, Arizona
Found
August 10, 2003
Unidentified for
15 years
Postmortem interval
Days
Body condition
Recognizable face
Age approximation
16-20
Height approximation
5'4
Weight approximation
95 pounds
Cause of death
Not stated
"
Juan Miguel Velazquez Navarro"
was a young man found deceased in Arizona in 2003. He carried a fake identification card with the name bearing a fingerprint that did not match his own. A picture of a man was on the card but it cannot be verified to be of the deceased.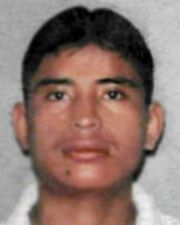 Links