Matthew Alan Wolf was a male who was killed in a hit-and-run in Covina, California in 1986. He was identified in January 2019. His identification was made public later that month.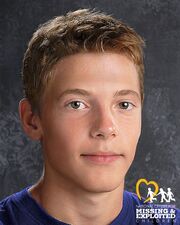 Case
Wolf was seen under a cell box under the Via Verde ramp along Interstate 10 and was struck by a vehicle as he attempted to cross. The driver fled the scene, according to a relative.
Additional details about his disappearance are unknown at this time. He was reported missing, yet he did not appear to have been added into missing person databases before his identification.
Sources