"Viola" was the possible name for a homicide victim found in 2001.
Discovery
The woman's remains were located in a meadow in Cavaria, Italy. Throughout a few days, the rest of the body was located in a hole.
Physical Characteristics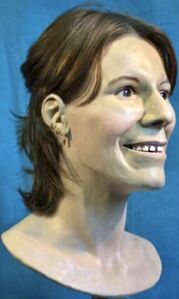 She had brown hair
She had a normal build
Clothing and Jewelry
Leather boot, size 37
Round wristwatch with a rubber strap
Two gold flower-shaped earrings
One golden ring-shaped earring
Sightings
According to witnesses, the victim may have been an Albanian prostitute using the name "Viola" who had disappeared around 1995. At the time, Viola claimed she was 23 years old. She had been arrested in Milan, and may have also went to the Tuscany and Emilia regions aswell. In Milan, she often went to the Piazza Duca D'Aosta on the Via Vittor Pisani and the Gran Bar café at the train station.
Links