Wayne Calvin Griffith (c. 1950 - Fall 1993) was a man found murdered in Florida in 1993, after he departed from his residence in Ashtabula, Ohio.
Case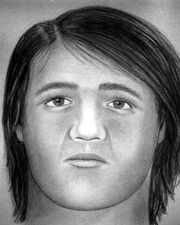 Griffith was reported missing on October 1, 1993. It was thought he was intending to travel to Melbourne, Florida. The vehicle in which he departed was never recovered.
His remains were discovered in a canal near Interstate 441 and State Route 7 in Royal Palm Beach, Florida. His remains were skeletonized; he died at least a month before, as a result of blunt trauma to the head. He was initially believed to be between 25 and 35 until his age range was updated to 36-45.
A possible link between the missing and unidentified person cases was submitted by a tipster in February 2019, prompting investigators to obtain DNA. In May 2020, after testing was conducted, a match in the CODIS system was made between the unidentified remains and that obtained for Griffith's missing person file.
Sources