This individual was recently confirmed to have been identified. Some details may change as more details are released publicly.
Zakia Mansour
Name
Zakia Mansour
Sex
Female
Found
December 26, 1994
Location
Gifhorn, Germany
Missing from
Tunisia
Identified
June 2020
Span
25 years
Age
28
Cause of death
Stabbing
This case contains graphic content that may not be suitable for all readers.
Zakia Mansour was a Tunisian woman found stabbed in December 1994 in Germany. She was found to have drowned in her own blood.
She was identified in June 2020.
Case
Zakia was found lying in a water hole, on an agricultural road in Gifhorn, Germany. She had been stabbed to death and had drowned in her own blood.
With the help of Hanover Medical School, German authorities conducted an ancestry DNA test on the body and they were positively identified as 28 year old Zakia Mansour, missing from the North African country, Tunisia.
Zakia hadn't been reported missing until 2019. Zakia's daughter in law filed the report, and when notified of similarities between the two, Gifhorn police became certain that the victim was Zakia. However, identification was delayed until DNA from Zakia's relative's could be obtained.
Little is known about Zakia and her disappearance, other than she took a plane to Hanover, Germany on December 13, 1994. She had met up with a currently unidentified female, who is believed to have information that would help solve Zakia's murder. The woman may have been from the Wolfsburg area. Zakia had been staying in Salzgitter-Lebenstedt, and knew multiple people in that and the Wolfsburg area. Zakia had been seen at a resturant in the Braunschweig area, and is believed to have died on December 23 or 24.
Police are asking Zakia's friends in the area she was seen in to come forward.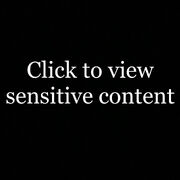 Sources
Community content is available under
CC-BY-SA
unless otherwise noted.